HIV/AIDS Specific National Strategic Plan from 2016-2020
In order to significantly reduce the incidence of HIV /AIDS in Cameroon as well as the inadequacies in the fight against the pandemic in all communities across the country, the Management Board of COHESODEC decided to come out with this peculiar strategic plan for the next five years to combat the HIV/AIDS pandemic from Cameroon. The aim of this plan is to scale down morbidity and mortality linked to HIV/AIDS, other S.T.I infections and to reduce the To scale down the spread of HIV/AIDS among the general population and especially involving priority target groups through the implementation of effective preventive measures;
To improve the quality of life of people living with HIV/AIDS (PLWHIV/AIDS) through a better global care.
To scale down the socioeconomic impact of the disease on PLWHIV/AIDS, Orphans and Vulnerable Children (O.V.C.'S) and other affected persons;
To strengthen social mobilization and the appropriation of all other stakeholders in the eradication process of the pandemic;
To strengthen health and community systems in the country in order to favour long term interventions
To strengthen the availability of a strategic information system, its adequate use for decision making and the improvement of interventions;
To strengthen coordination, resource mobilization and a national response management system.
socioeconomic impact of the pandemic on the country's development. Specifically, these strategic development objectives for the 2016-2020 periods for the fight against the pandemic are as follows;This HIV/AIDS Strategic Plan which is elaborated with the involvement of all the entire COHESODEC Management Board lays particular emphasis on the following principles; multi-sectorality, decentralization of interventions ,strengthening of leadership at all levels, increase involvement of PLWHIV /AIDS, intervention targets taking into consideration important aspects such as gender, human right and equity with regards to the Paris declaration , planning ,results based management and budgeting, good governance and the respect of environmental norms. The operationalisation of this national strategic plan will be done through sectoral, regional and local plans to fight against the HIV/AIDS pandemic and S.T.I's across the country. The monitoring of the implementation, progress and performance as well as evaluation will be performed within the framework of a national monitoring and evaluation national plan. This elaborated plan is broken down into seven (7) points as follows;
Strategic point 1; strengthening the prevention of HIV/AIDS and STI's transmissions;
Expected results; HIV/AIDS and S.T.I's incidence is significantly reduced by half among the general population and specific target groups.
Strategic point 2; Strengthening the access to treatment.
Expected results; PLWHIV/AIDS' life significantly improved upon thanks to a better access to a global and proper care in health structures and at the community level.
Strategic point 3; Strengthening the support given to PLWHIV/AIDS, OVC's as well as affected people.
Expected results; the psychological, social and economic impact of HIV/AIDS on PLWHIV/AIDS, OVC's and other affected people is significantly reduced during the period 2016-2020.
Strategic point 4; Appropriation of the fight against HIV/AIDS by all stakeholders in the eradication process
Expected results; the fight against HIV/AIDS is consolidated in different public, private (formal and informal) sectors and in decentralized local collectivities.
Strategic point 5; strengthening the health system in Cameroon
Expected results; the health sector has enough technical and operational resources in order to ensure an effective response to HIV/AIDS during the 2016-2020 period.
Strategic point 6; Strengthening strategic information.
Expected results; during the 2016-2020 period, an accurate and up- to –date strategic information is available and used by stakeholders for the response to HIV/AIDS.
Strategic point 7; Strengthening partnership, coordination and management
Expected results; during the period 2016-2020, national coordination and dialogue mechanisms with partners are strengthened and funds are effectively mobilized for the implementation.
TARGET
Our target include all children of both sexes from 0-18 years, women from 18 – 50 years and the ageing population of both sexes for 60 – 110 years old.
.
Health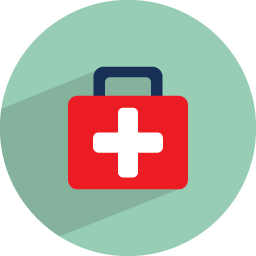 The entire Population of Cameroon gaining sustainable access to health, water and sanitation services
 Education
Improving the lives of girls, boys and adolescents by increasing their access to primary and secondary education
Child protection
Ensuring children enjoy the right to protection from all forms of abuse and violence
Child/Early marriages in communities and refugee camps
Community Health and Social Development for Cameroon— (COHESODEC) is supporting young adolescent girls to make important decisions about their sexual health and social well-being by preventing child marriage in their communities and refugee camps.
With the help of COHESODEC, young adolescent girls are able to convince their parents to stop the early marriages they had planned for them.
During emergency situations, girls are at an increased risk of child/early marriages and this is not different in communities and refugee camps in Cameroon where there are several hundreds of thousands of internally displaced persons living in bushes and the forest following an unpopular(largely unreported) civil war in the Anglophone regions of North-West and South-West regions. COHESODEC has been working alongside the government social affairs services to prevent child marriages in communities and camps since the beginning of the crisis.
Child/early marriages are often provoked by financial difficulties which forces parents to arrange for such marriages in return for money. This art is very common in local communities/refugee camps where host communities in Cameroon seek refuge. This common phenomenon constitutes a gross violation of
In response to this problem, COHESODEC shares information in the form of education and mass sensitization campaigns throughout the communities/camps to raise awareness about the negative effects of child/early marriages. In addition, when cases of child/early marriages are identified we work directly with families to help them find other solutions.
One of the victims of child/early marriages testifies "I got married at the age of 12. I was a baby myself when I delivered my first child. I went through severe pain and psychological trauma and I ended up losing my baby. I don't want others to go through that too."
Protection for girls
Victims of child/early marriages now report their situation to field community officers of COHESODEC who work in close collaboration with such victims to protect children in their communities/camps. One of the main means by which children are now being prevented from these child/early marriages is through ensuring they are enrolled locally in vocational training which keeps them occupied thereby  reducing such incidence. In fact, one of them after undergoing vocational training said "I can sew blouses, skirts and stylish dresses and I am very happy with this work. I will choose my husband and get married when I am financially independent and can take care of my children and husband."
To date, we have identified 129 cases of child/early marriage in communities/refugee camps in Anglophone regions of Cameroon and are currently closely working with their families and relations to put an end to such ancestral/hereditary practices. We will continue to ensure children are protected from all forms of abuse, including child/early marriages.
Girls' economic empowerment
Investing in girls' economic empowerment and enabling them to learn, lead, decide and thrive can transform lives, communities and entire countries.
Girls Rights and Dignity project brings new life to children in Anglophone Cameroon.
COHESODEC is committed to ensuring a quality primary education for all children and we have worked extensively in partnership with the marginalized populations/tribes in Anglophone Cameroon.
The girls in remote communities in Anglophone Cameroon are more susceptible to child/early marriages and are facing an uncertain future with their traditional lands increasingly being invaded by secessionist fighters seeking independence from French Cameroon.  COHESODEC is promoting the rights and participation of local Anglophone children through a Rights and Dignity Project.
Quality education
We have also launched and successfully developed educational programs for local community people, initiating a pilot program in Intercultural Multilingual Education to improve school participation and life opportunities for these local children. Through the 'Children's Forum' and 'Children's Governments', many educational activities have been organized to promote the education and participation of local community children. We have also connected these local community children to scholarships so as to enable them successfully complete primary education. They enjoy attending school; however school has been challenging for them. Their teachers are irregular in school and the existing water sources in their schools have broken down. We have constructed classrooms and toilet blocks to promote the education and hygiene for some of these local community children.
'I would like to obtain my First school-leaving Certificate. That is why, I like going to school,' says Hajija. One of them by name Salma also says; I wish to continue my studies and build a career in modern medicine.
Keeping children in school
Our success in the local community Right and Dignity project has been outstanding, but not without hitches. There is an urgent need to employ diligent and committed teachers, and make the schools more attractive with facilities such as drinkable water sources and more classrooms.
HEALTH, SOCIAL WELFARE AND WOMEN EMPOWERMENT
COHESODEC is empowering people with special needs through training in 8 different life skills adaptable to their disabilities -Upon completion graduates are assisted with startup materials to enable them set up their own workshops.
We have refurbished and equipped more than 84 health centre's, trained 74 state-registered nurses and nurse assistants for 64 rural health centers. COHESODEC is working to improve vaccination coverage in the West and North West Regions in collaboration with some partners and MINSANTE, Over 14,000 women's have been empowered through the provision of micro credit, capacity building and micro enterprises. COHESODEC has funded, constructed, and equipped more than 50 classrooms throughout Cameroon and has provided over 200 benches, 500 chairs and tables to schools. We have also provided toilets and hand washing facilities to all schools constructed to fight against the transmission of contagious/communicable diseases such as cholera, typhoid dysentery e.t.c
We have more than 45 rural and urban poor communities where we have been able to provide with potable water and more than 30 schools and 10 health centers where we have provided them with proper toilet blocks with hand-washing facilities attached; thanks to our partners and international benefactors for supporting our activities.
VOLUNTEERING
COHESODEC offers opportunities to national and international volunteers to gain skills in development work and become marketable and contribute to development work while at the same time opening her doors for people to contribute in improving the lives of those in greater need for assistance especially in remote local communities.
COHESODEC has established a centre that trains leaders of farming communities and unemployed youths on sustainable (organic) agriculture and the propagation of renewable energy through two years, 10 months and short courses. COHESODEC is involved in Promoting agriculture and environmental sustainability by training target groups on environmental protection and management in rural communities and by mainstreaming environmental awareness in all COHESODEC programs.
ENVIROMENTAL PROTECTION & MANAGEMENT
COHESODEC has made determined efforts to let communities know about its programs and activities through newspapers, radio programs, community briefings etc. Communities must have identified a problem which prompted the intervention of COHESODEC. In this regard, applications are screened and a priority list is established for feasibilities based on the problem expressed and what the community has done/ is doing to solve the problem. COHESODEC carries out feasibility studies in these selected communities, during which communities are sensitized on COHESODEC's ´approach. After feasibility a study, a need assessment is made, COHESODEC together with partners select benefiting communities on a 100 points basis. (40% for the level of need and 60% for community participation).The community is expected to ensure the security of the materials because any material stolen or misused is replaced by them.
During implementation, COHESODEC through her project officers goes to the site regularly to monitor and supervise the work. COHESODEC expects weekly/monthly reports from communities with photos illustrating the progress of the project. After the handing over, impact assessment is done every four months to evaluate the impact of the project on the beneficiaries.
COHESODEC develops proposals and together with partners' source for funds since COHESODEC is not a funding body. This procedure sometimes takes several months. All applicants must take note of this. If the funds are gotten, the selected communities are notified and given a period of about two weeks to mobilize their local contribution. The community that mobilizes her contribution first is finally selected for that project.  A protocol agreement is signed between COHESODEC and the community which must be endorsed by the administration, the Mayor and the Ministerial department concerned.
A planning meeting is organized between COHESODEC and the Community during which a plan of action is developed for the project. When the endorsed protocol agreement is returned, the project begins and COHESODEC then purchases all the industrial materials and supplies to the project. During implementation, COHESODEC through her project officers goes to the site regularly to monitor and supervise the progress of work.
COHESODEC expects weekly/monthly reports from communities with photos illustrating the progress of the project. After the handing over, impact assessment is done every four months to evaluate the impact of the project on the beneficiaries. Upon completion, the project is handed over to the community and a final report is written and submitted to partners.
Empowering Communities
COHESODEC works in several communities with the aim of influencing positive change in health and social practices as well as civilized norms¨ Engaging in grassroots empowerment for transformation.
Building Influence
We build relevant influence in Communities across Cameroon through carrying out lobbying, monitoring and advocacy.
 Sustaining Vibrancy
Our organization is involved in continuous education, training, and sensitization and in assisting communities adapt to positive change. Also, through our programs and projects, we attract and retain talented and high performing people in the communities where we work.
Maximizing Efficiency 
COHESODEC is operating an effective project management system¨ Structuring resource mobilization for better community intervention.